How Can I Create Unique QR Codes for Each Order?
Dynamic QR codes have become an increasingly popular tool for businesses to efficiently engage with their customers. These versatile square patterns have the power to direct users to specific web pages, apply discounts, and even track customer interactions.  


In this blog, let's explore how you can create a unique order QR code for your online store and the benefits of using this simple but powerful feature. 
Step-by-Step Guide: Creating Unique QR Codes 
Creating unique QR codes for each order on your Shopify store is a powerful way to personalize customer interactions and streamline your sales process.  


With the
QR Code Generator Hub Shopify app
, you can easily achieve this and offer your customers a seamless and engaging experience.  You don't need to be an IT pro to create your own QR code, so don't worry. Just follow the steps outlined below and you are good to go! 
Step 1:
Access Your Shopify Admin First, log in to your Shopify admin dashboard. Once logged in, go to the search bar and type "QR Code Generator Hub". 

This will take you directly to the Shopify app store where you can click "Add app" to integrate the app to your store.

Step 3:
After adding the app, you'll be taken directly to the QR Code Generator Hub interface. You can also hover to the left panel of your screen and click "QR Code Hub" to access the app's dashboard.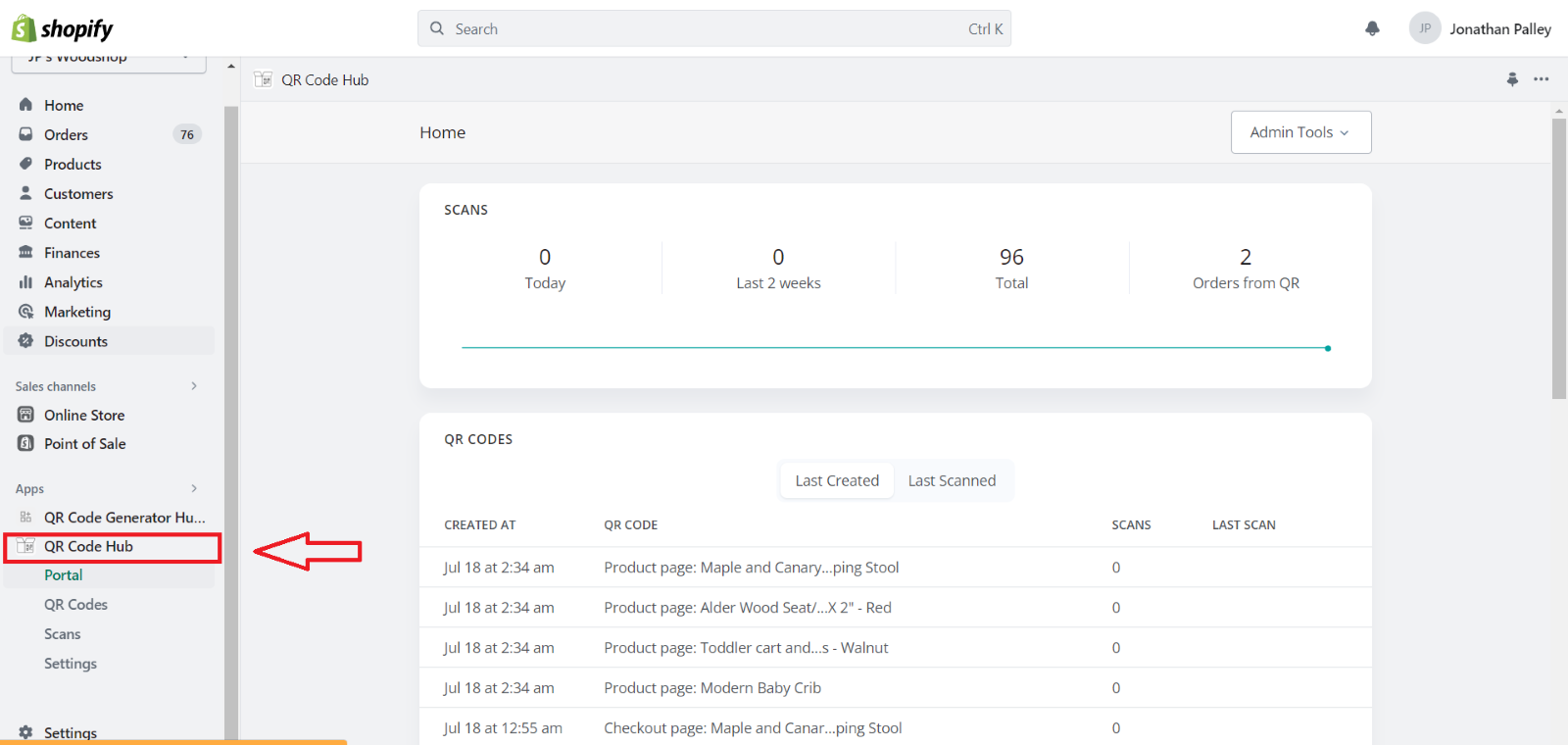 Step 4:
In the app's dashboard, click on the "Create New" button to get started. Select the destination URL that you want the QR code to lead to. For this example, we chose the Home Page as the destination of the dynamic QR code. Take note that you are free to change this as needed.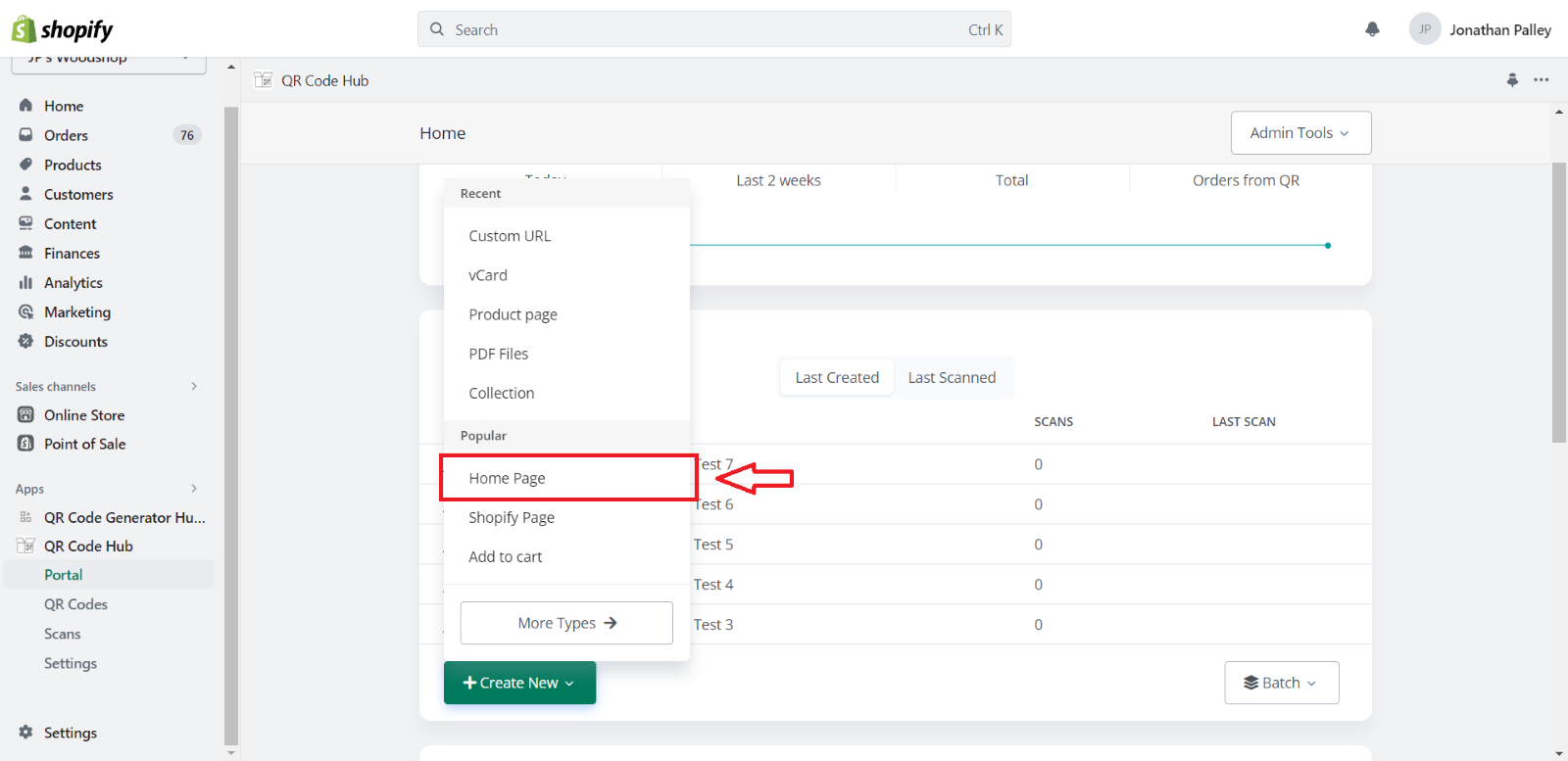 Note:
If you like to explore other options, you can also see "More Types" at the very bottom of the pop-up. This will take you to another dashboard of the free QR code generator (use the image below are your reference). You can choose to direct customers to a specific product page, checkout page, collection, or even a page with a special discount.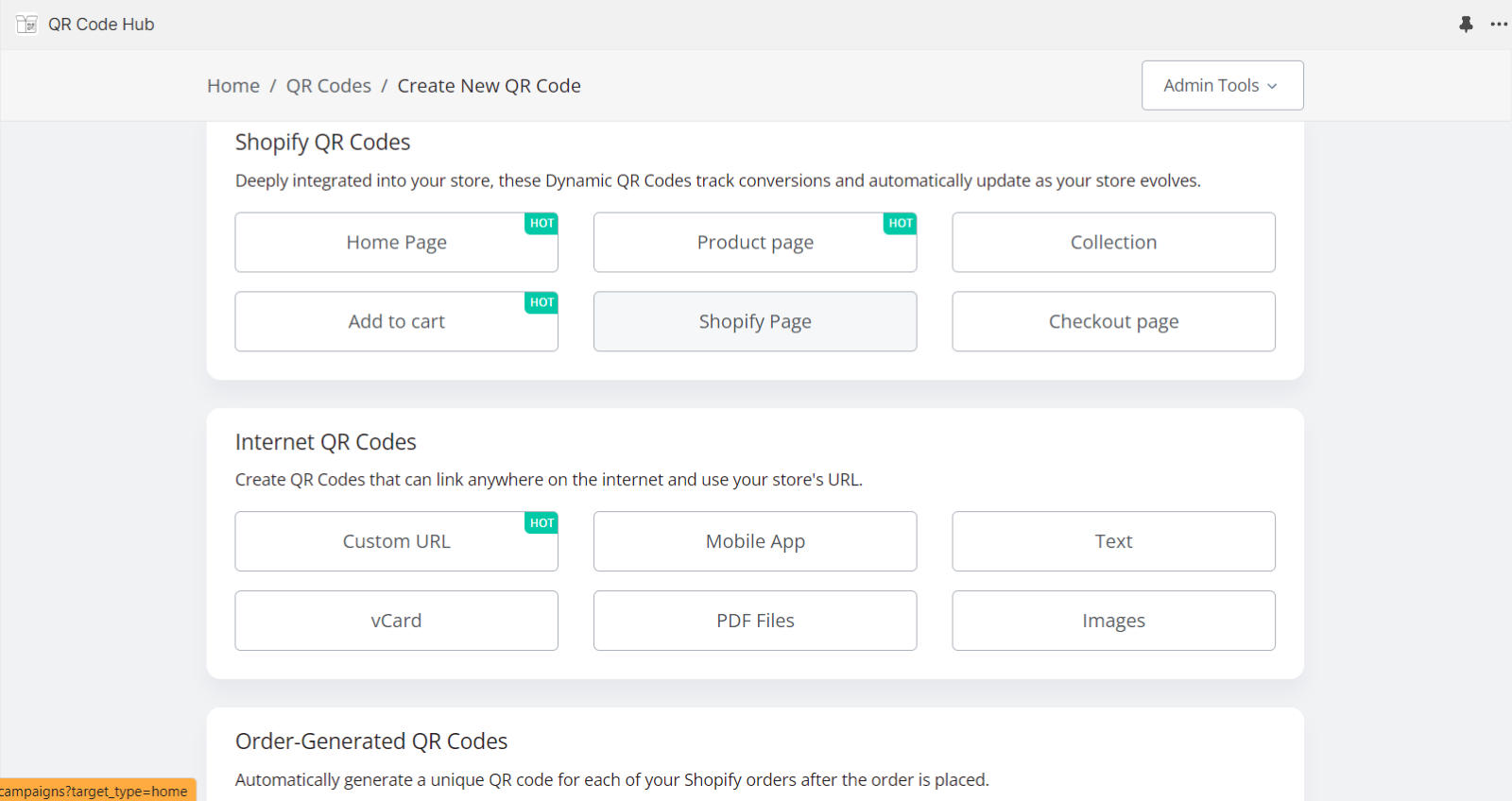 Step 5:
Set up the basic details of the dynamic QR code and move on to the customization panel. Here you have the freedom to add your store's logo, include text to provide additional context, and play with colors and gradients to make the QR code visually appealing and aligned with your brand.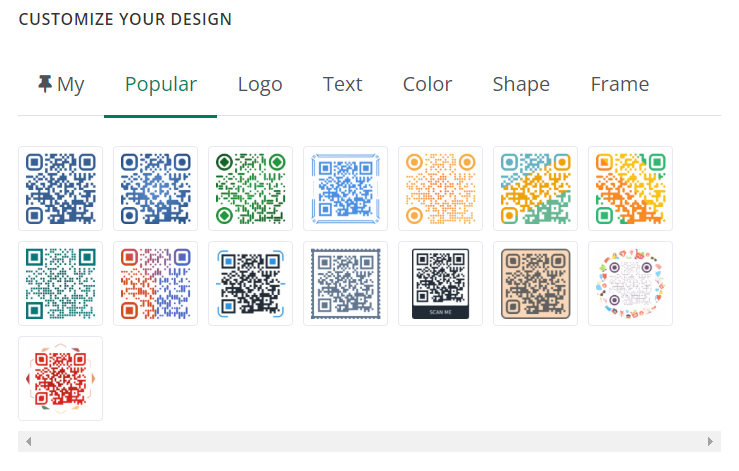 Step 6:
Take a moment to review your settings and ensure everything is accurate. Once you're satisfied, click on the "Download" button to create your unique QR code.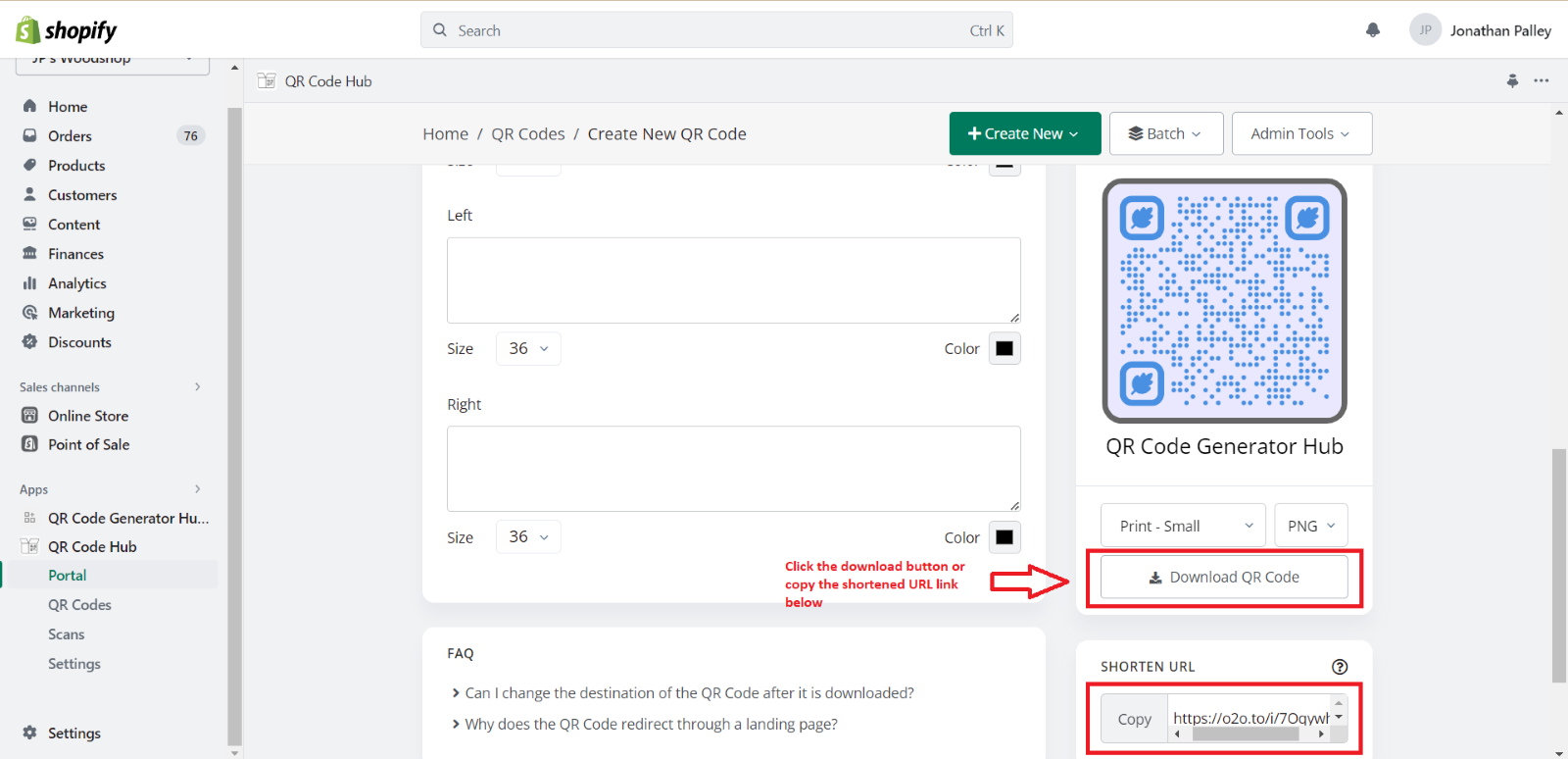 Don't forget to choose your preferred format for downloading, such as PNG, JPEG, or SVG, depending on your specific needs. And that's it you can now include dynamic QR codes in your store's marketing materials, including
brochures
,
packaging
, or
flyers
, to engage customers and drive sales. 
By following this comprehensive step-by-step guide, you'll be well on your way to creating unique QR codes for each order on your Shopify store. Embrace the power of customization and personalization to enhance customer experience,
drive sales
, and take your Shopify store to new heights.  
Get started with QR Code Generator Hub today and unlock the full potential of QR codes for your Shopify store business.