Can You Create a Facebook QR Code?
Facebook is one of the biggest e-commerce platforms today where you can find different types of business profiles. And if you're looking to use QR codes to
improve your customer engagement
, then you are in the right place. Creating a is relatively simple with QR code generator tools. 
These tools are perfect as they are free to use and have a simple user interface. Now, don't get too worried if you don't have prior experience with
this kind of tool
. For instance, QR Code Generator Hub has a straightforward process to help you get started. 
With QR Code Generator Hub, you can generate high-quality dynamic QR code designs that will help you attract audiences. Plus, they provide unlimited scanning and a
built-in tracking feature
that users can use for FREE. 
How to Create a QR Code for Facebook Page or Profile?
Facebook QR codes can be easily generated and used in various ways to amplify your social media presence.  

Using social media QR code allows users to quickly access profiles, pages and events with just their smartphones. 

Simply put they offer a streamlined experience to make it easier for online users to connect with your Facebook business page. 

Fortunately, there's a free Facebook QR code generator that you can use for this. Here's how you can create one for your business using QR Code Generator Hub:
Step 1:
Open your browser and search for
QR Code Generator Hub
.

Step 2:
On the website, look for the "Target" panel and click the "URL" option.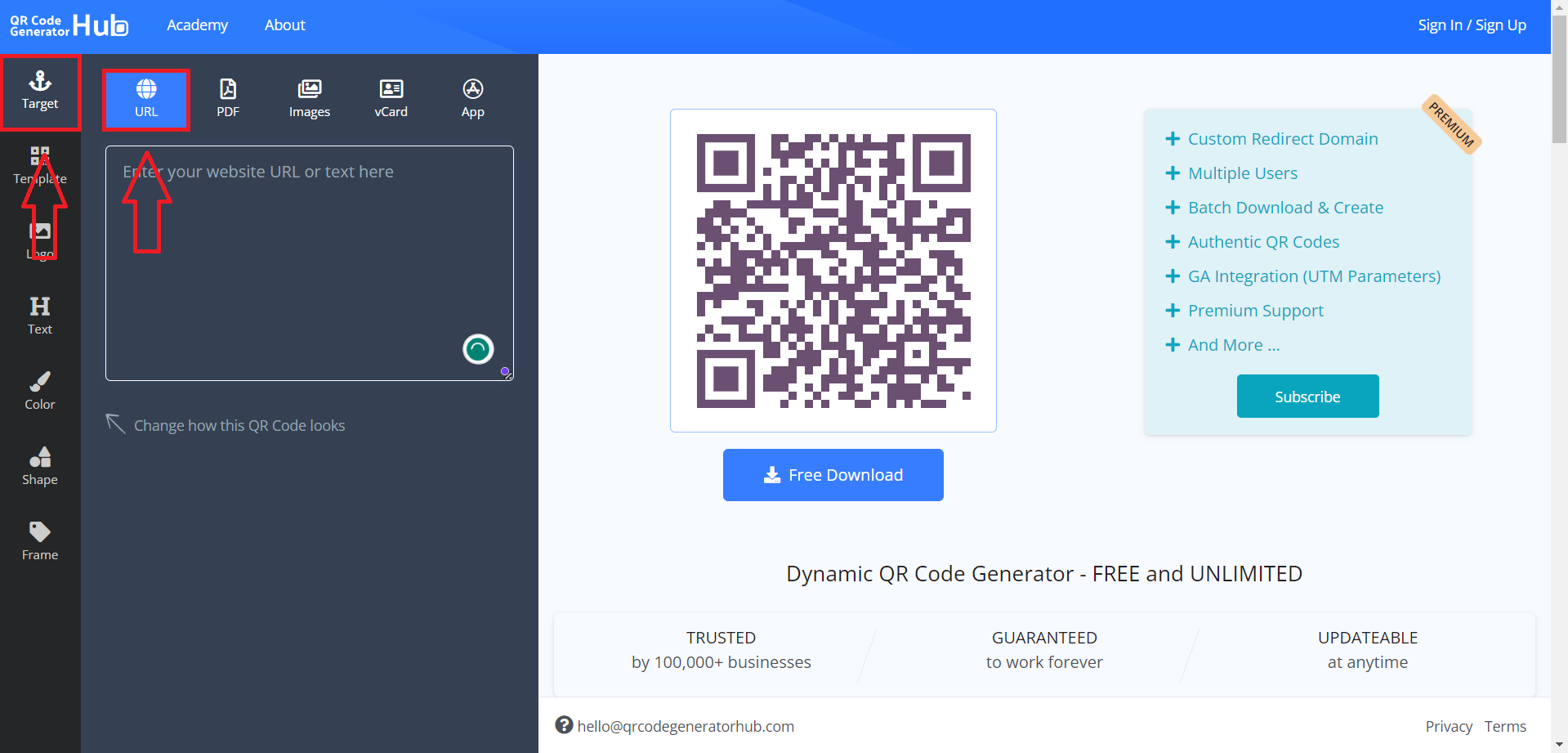 Step 3:
Under the URL option, manually input or paste the link to your
Facebook page
, profile or event.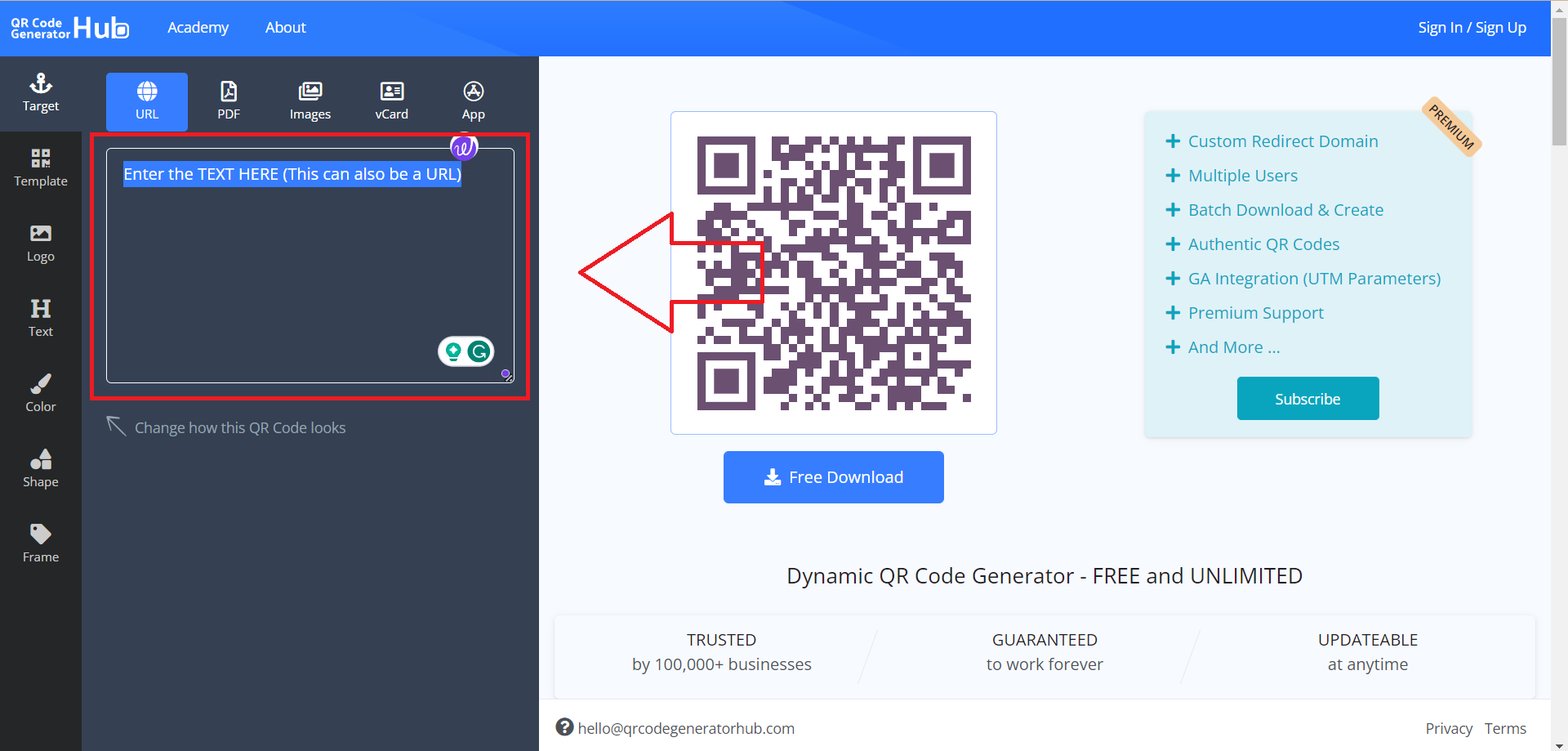 Step 4:
After the step above, proceed to customize your QR code by including a logo, color, text, frame and shape.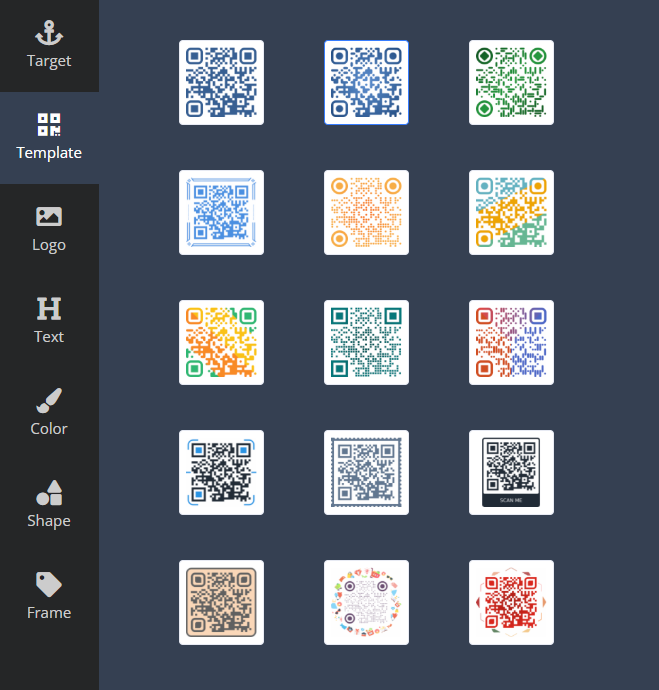 Step 5:
Once done, you can hit the "Free Download" button to save the Facebook page QR code you created.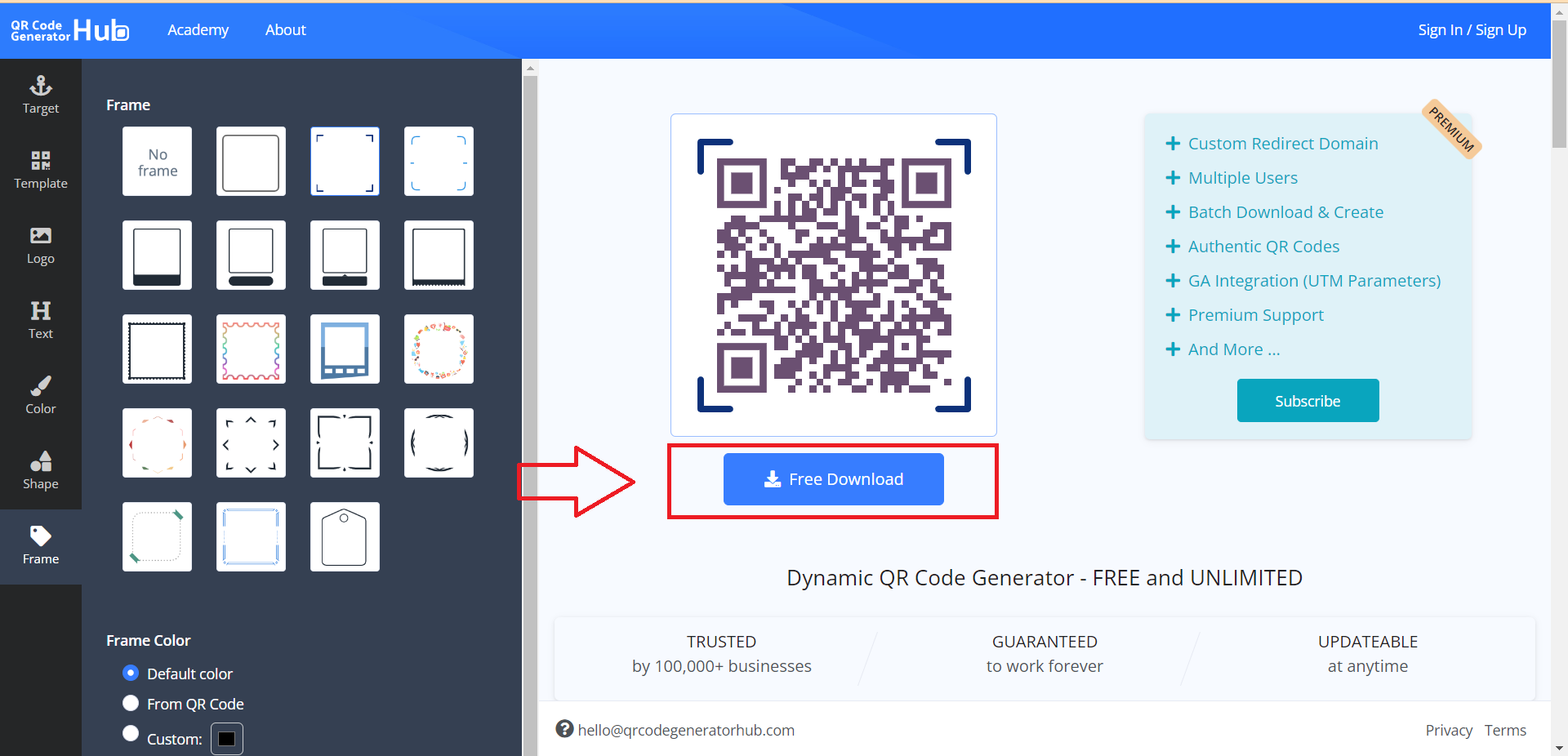 Example Use Cases for Facebook QR Codes 
QR codes have gained significant popularity across the platforms. Thus, opening new possibilities for businesses and individuals alike. 


Listed below are use cases that you can try to boost your Facebook QR code campaign:
Social media engagement
Encourage users to scan your QR code in order to instantly like your Facebook Page, follow your profile, or share your content with their network.
Non-profit organizations
Employ QR codes to connect viewers to their Facebook page, where they can learn more about the cause, donate, or volunteer.
Customer service and support
Add a QR code on support documents or customer service materials to link users to your Facebook profile for help or resolution.
Sponsored promotions
Brands can work with influencers or partners to develop QR codes for exclusive discounts, giveaways, or joint Facebook content.
Business promotions
Incorporate QR codes in your Facebook marketing ads, posts, or printed materials to provide unique discounts or access to special bargains.
Event marketing
You can generate QR code for your Facebook events to allow participants to register and receive event-specific information.